VA delays IT system launch in Boise as Senate hearing highlights damage and massive cost increase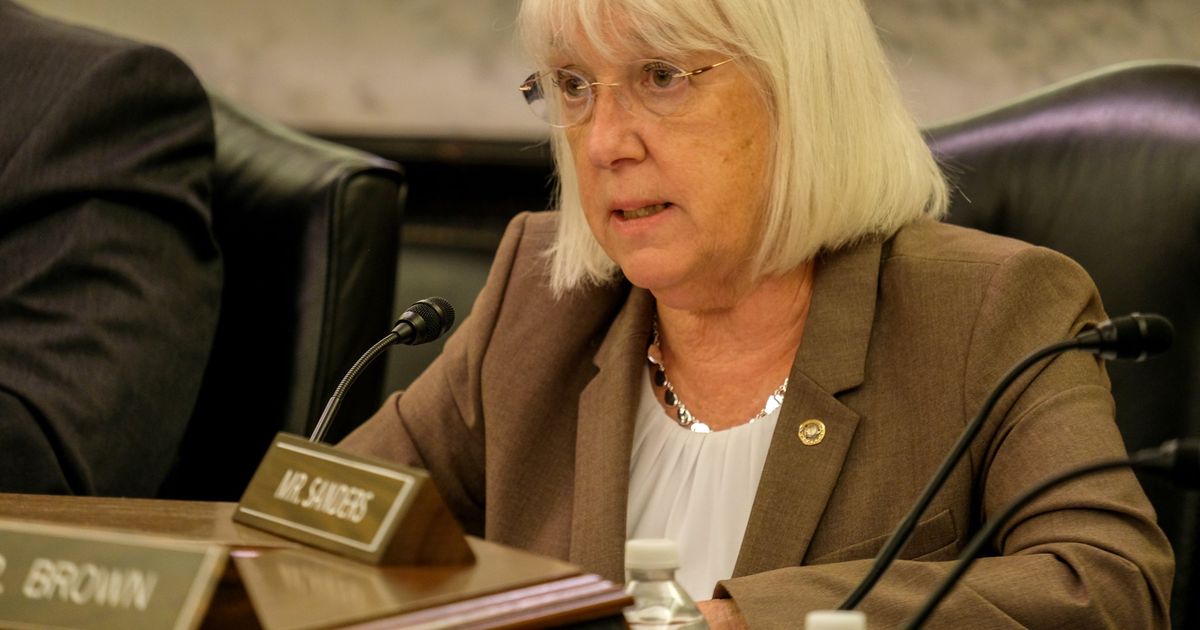 WASHINGTON — In a last-minute decision on Wednesday, the Department of Veterans Affairs delayed Saturday's scheduled launch of a troubled computer system in Boise after an oversight report linked the system to 149 cases of hospital harm. Spokane VA.
VA Secretary Denis McDonough confirmed the decision to reporters minutes before a Senate hearing focused on a report released Friday by the VA's Office of Inspector General. The hearing revealed that the system that healthcare providers rely on to track patient data and coordinate care had effectively lost thousands of referral orders, resulting in care delays and harm to patients. Veterans.
Senator Patty Murray, a Democrat from Washington who visited the Mann-Grandstaff VA Medical Center on July 7, told four VA officials who appeared before the Senate Veterans Affairs Committee that their testimony contradicted what she had heard from veterans and clinicians in Spokane.
"Frankly, I was quite outraged by what I heard," Murray said, pointing to flaws in the system that threaten care. "And VA's written testimony doesn't match what I've heard from vendors. I don't want to hear a rosy image minimizing worry – I don't want to hear any of that. VA may have inherited this program, but you own it now, and VA owes our veterans a system that works and puts patients first.
Murray, along with Rep. Cathy McMorris Rodgers, R-Spokane, repeatedly demanded that the VA fix problems with the system before moving it to other locations in Washington.
After launching at Mann-Grandstaff and its affiliate clinics across the Interior Northwest in October 2020, it has since launched at facilities in Walla Walla as well as Oregon and Ohio.
The system was scheduled to launch in Seattle and other Puget Sound locations in August until The Spokesman-Review obtained a draft of the inspector general's report, prompting VA leaders to delay those deployments until March 2023. But until Wednesday, the Boise launch had been pushed back just a month to July 23.
In his monthly briefing with reporters, McDonough declined to give a straight answer when asked why the system the VA has determined is too unreliable for Seattle or Boise is safe enough to use in Spokane, Heart of D 'Alene, Richland and other towns in the Inland Northwest where it has already been deployed.
The VA had projected that the effort to replace its existing electronic health record system with a system developed by Oracle Health, formerly known as Cerner, would cost $16.1 billion over 10 years. During Wednesday's hearing, VA Senate Committee Chairman Jon Tester, D-Mont., revealed that the nonprofit Institute for Defense Analyzes estimated the project would cost $33.6 billion to implement. implemented over 13 years and a total of $50.8 billion to be maintained over 28 years.
Oracle, which acquired Cerner in a $28.3 billion deal struck in June, is expected to receive at least $10 billion for the system under a contract signed under the Trump administration in 2018 .
"This should serve as a wake-up call to everyone," Tester said, "including the folks at VA, Oracle Cerner, and of course us — Congress — because we have a lot of work ahead of us."
Terry Adirim, who took over as head of the VA office responsible for deploying the Oracle Cerner system in January, told senators she would not have made the same decisions as her predecessors, but insisted the system will was improving.
"I'm going to be frank," Adirim said. "In hindsight, Mann-Grandstaff was not ready to embrace the new electronic health record."
"But that was almost two years ago," she said, adding that her office had learned valuable lessons from the mistakes made in Spokane. "As we plan to move forward with further rollouts, we are still very engaged with our legacy sites, closely monitoring and evaluating user experience and adoption."
Returning a hospital to normal operations after implementing a new electronic health record system can take up to six months, Adirim told senators. Yet more than 18 months after the system was launched in Spokane, it is still often unusable due to outages and service degradations.
VA's top patient safety expert, Gerard Cox, also told senators that the issue that has caused at least 149 cases of harm has not been fully resolved. When Murray asked Cox if he was responsible for continuing to use the system in Spokane, he gave a telling answer.
"The only way to use this system effectively, I believe, is because…our dedicated employees are doing double-hours, double-checks, triple-checks," he said. "That's not how it should work."
When Murray again asked if the security expert thought the system should still be used, Cox said, "I think we've taken enough steps to create additional protections, knowing where the vulnerabilities are, on the based on Spokane's experience, to reduce the risk of further harm.
Murray also asked Adirim about the number of disruptions in the system, which according to a document obtained by The Spokesman-Review have been far more frequent than the VA has admitted. Adirim replied that she was not familiar with the document, although The Spokesman-Review shared it with the VA before publishing the story.