Police professional | GMP will scrap part of troubled computer system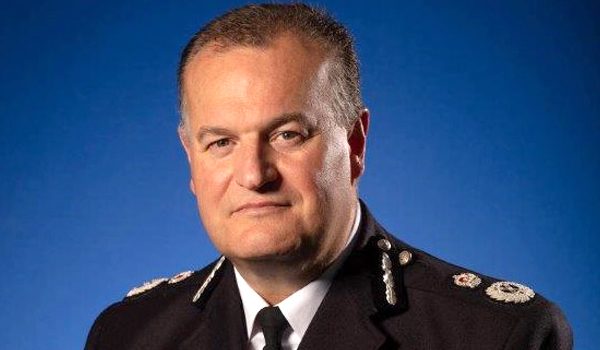 GMP will scrap part of troubled computer system
Greater Manchester Police are to scrap much of their ailing £29million IT system, Chief Constable Stephen Watson has announced.
March 23, 2022
By Tony Thompson
Chief of Police Stephen Watson
The iOPS (Integrated Operational Policing System) went live in July 2019, approximately 19 months late and was immediately plagued by a wide range of issues that potentially endangered hundreds of vulnerable people and resulted in a enormous backlog in the fight against crime.
A part of the system, used by senior command and call managers and known as ControlWorks, has been widely deployed without too many problems. The majority of the issues relate to the second part, PoliceWorks, which is a records management system containing intelligence, criminal investigations, custody records, and records for court cases.
Problems with iOPS have been blamed on the force's failure to record more than 80,000 crimes – one in five of all reported offenses – in the year to June 2020.
A subsequent report by Her Majesty's Inspectorate of Police, Fire and Rescue Services (HMICFRS) found that when implementing iOPS, difficulties meant the system did not operate as effectively and efficiently. efficiently than expected. New systems are also forcing staff to adopt new work practices. This combination of systems failure and unknown processes has dramatically reduced organizational and individual productivity.
The report stated, "Many of the employees we spoke to still lack confidence in iOPS and the PoliceWorks system. In particular, problems with system speed and functionality, coupled with problems with data quality and searchability in the systems, were major concerns. There were high levels of uncertainty regarding the "workarounds" put in place to address some of these issues.
"Officers and staff told us they felt blamed for the backlogs that were happening and were not listened to when they raised concerns. They also told us that communications from the force and the team of chief officers could have been better, both generally and in response to specific issues.
Problems with iOPS saw the force placed in special measures by the HMICFRS and forced the resignation of then Chief Constable Ian Hopkins.
In an email sent to staff earlier this week, Mr Watson wrote: 'On taking up my post as Chief Constable of Greater Manchester, I am committed to taking immediate action to address the underlying issues which compromised our operational performance. One of the most significant issues to be resolved was with the PoliceWorks element of the force's IT infrastructure, which controls our records management.
"It was clear from listening to staff feedback, the independent assessment commissioned by the Mayor and HMICFRS, that PoliceWorks did not meet our requirements and hindered our ability to perform essential policing tasks. Additionally, the contract for the system was signed in 2016 and is due for renewal in June 2023, so we have reached a favorable moment to consider a change.
"After a lengthy review process involving technical evaluation and rigorous options evaluation, I am confident that we have considered all options available to us. I have concluded that although two-thirds of the iOPs system original systems work effectively, PoliceWorks cannot be adapted or patched to fully meet the needs of our organization, so we intend to move away from the PoliceWorks system and replace it with a proven product already used by others. strengths, rather than through the development of tailor-made technology.
"This decision marks an important step in our plan for a reborn GMP. I firmly believe that this decision will provide lasting benefit to the public, victims and our employees and, based on an assessment of the current market, will likely be more cost effective than staying with PoliceWorks.