Over 7,000 People Enroll in Moratuwa Uni.-DP Education's Free Online Software Engineering Course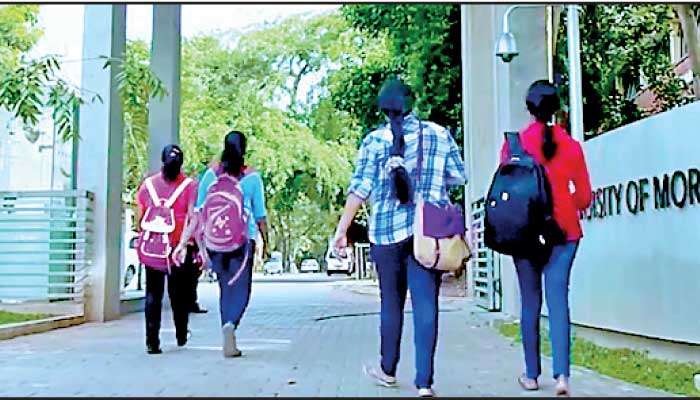 ---
Over 7,000 people signed up within the first 120 hours or five days of the introduction of the first free online software engineering course introduced by the University of Moratuwa in partnership with DP Education and the Computer Society of Sri Lanka.
Registration opened on open.uom.lk on Wednesday and yesterday morning 7,001 people had registered for the course. Of those registered, 6,500 are locals. Of the rest, 350 were Lankans living abroad while there were also several non-citizens. The "Trainee – Full Stack Developer" is an innovative and industry-recognized qualification offered free of charge by the University of Moratuwa.
It aims to create a new generation of IT professionals who are in high demand.
The free course provides the basic knowledge needed for software development. It contains six modules, and upon successful completion of these modules, students will receive certificates issued by the Center for Open and Distance Learning, the Department of Computing and Engineering of the Faculty of Engineering, and the Department of Technology of Information from the Faculty of Information Technology, University of Moratuwa. This course is recommended for GCE O/L and GCE A/L students and any IT enthusiast in the country.
At present, more than 10,000 undergraduates and 3,500 postgraduates are studying in the six faculties of Moratuwa University. More than 90% of students graduating from the University are employed within three months of graduation. Graduates from the University of Moratuwa are internationally recognized and highly sought after by employers, especially in the fields of computer science and engineering.