Michigan unemployment agency seeks bids to replace ailing computer system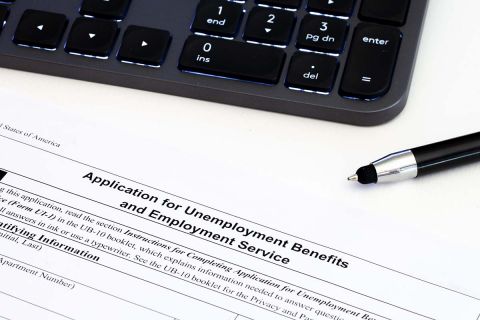 "We are looking for a modern system that is robust, capable of handling unemployment claims quickly and securely, and tailored to the end user," UIA spokesman Nick Assendelft said in Bridge Michigan.
Related:
Governor Gretchen Whitmer, in her fiscal year 2023 budget, asks the Legislature to approve $88 million that could be spent on improvements to the UIA.
Flaws in the system and the way it was run by the agency intensified during the pandemic as claims surged, leading to frustrations for many of the state's 3.7 million residents seeking to replace wages lost.
Problems with the system were reported years earlier, but state officials failed to address them, leading to litigation that continues today.
Experts told Bridge Michigan that the system, including the Michigan Integrated Data Automated System, known to users as MiDAS, was launched in 2012 with the goal of saving money for the state. Instead, the program was designed to detect fraud and slow payments rather than pay benefits, with much of the benefit decision-making generated automatically without human review, Bridge reported. This situation led to a fake fraud scandal, affecting 20,000 state residents who were wrongly told they had to return benefits.
The agency has also faced legislative and public scrutiny over how it has handled benefits during the pandemic. Since March 2020, the agency has paid nearly $40 billion in lost wages to nearly three-quarters of the state's workforce. Of that money, about $6.2 billion came from the state unemployment trust fund, with the rest coming from federal sources.
Rep. Steve Johnson, a Wayland Republican who as chairman of the House Oversight Committee has criticized the pace of change at the Unemployment Insurance Agency, told Bridge last month that the proposed Whitmer's budget for a new system was "a little behind".
However, Rep. Julie Brixie, an Okemos Democrat who also sits on the committee, said the software and its issues are inherited from the administration of former Republican Gov. Rick Snyder. She called the software "incredibly insufficient".