How to Apply for ALX Software Engineering Program 2022/2023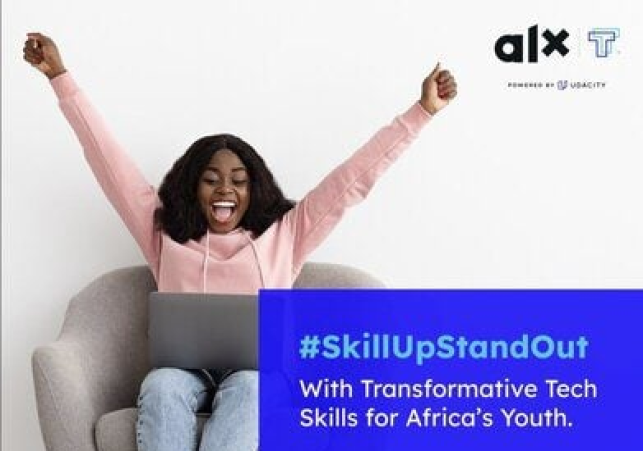 It's no longer news that digital transformation is the next industrial revolution. Companies around the world will continue to face tech talent shortages over the next decade. Software engineers are among the highest paid and most in-demand professionals who help navigate advanced digital transformation in the business landscape.
Being able to program will be a must for those who want to develop software, web applications, and websites. It will also be useful for IT people who want to automate tasks. Changing careers or starting a new one can be overwhelming and ALX has designed a full year program to help those interested.
Advertisement – Continue Reading Below
Applications are currently open for the ALX Software Engineering Program 2022/2023. Do you dream of becoming a certified software engineer? Take advantage of this opportunity.
What is ALX?
African leadership X (ALX) offers a variety of programs in in-demand technology disciplines that power our world. The platform provides out-of-the-box training in the technology areas employers need most. With ALX, you have the opportunity to gain the skills, experience, and connections that keep you ahead of the game.
ALX, in partnership with The ROOM, is brought to you by the organization that runs African Leadership Academy, African Leadership University and the Anzisha Prize Foundation.
The 12-month ALX Software Engineering program prepares you with the technical and professional skills for a global career as a Full-Stack Developer.
Who can join?
Anyone interested in learning technology and more specifically computer science can register. It is an open opportunity which is supported by various tech players in the space like Microsoft, Jumia, MTN, Flutterwave, Amazon, Meta etc.
Program Start Date/Duration Start
Monday, August 15, 2022
Advertisement – Continue Reading Below
Duration: 12 months
Program requirements
Here are the requirements for the ALX Software Engineering program:
12 months, 70 hours/week
English proficiency
Access to a desktop or laptop computer
No prior programming experience is required; evaluation in progress
Commitment and determination
Program sprints
The program is divided into four sprints (12-week modules); to know:
Understand programming languages
Fundamentals of programming 1
Foundations of Programming 2
Front-End or Back-End specialization programs
Post-certification
Upon successful completion of the program, you will have access to:
Join The ROOM talent community
Discover, explore and create professional opportunities
Build life-changing relationships for your future success
Registration deadline
It is important to note that online applications will close on Monday 08 August 2022. Please submit your application before the deadline to be considered for the next cohort.
If successful, your integration will take place on Monday, August 15, 2022. Go to application page join this year's cohort.
Application process
This application experience will allow you to assess your eligibility for the program and reflect on why ALX is right for you. This should take a maximum of 10-20 minutes. Here are the checkpoints you will hit in this app experience:
It has three main phases, The challenge, the why and the commitment.
The challenge is more about learning to understand the applicant, The why is to find your motivation in this program & The commitment is more of a verification and acceptance of its terms and course since it is a full year program.
Conclusion
I've applied before to develop my skills, join like-minded talent, and build meaningful relationships. I also expect to learn a lot from this and you too can take advantage of this opportunity to join the tech industry or an impactful career change.
Advertisement – Continue Reading Below
Related