Behind the Lines: Robins Software Engineering Group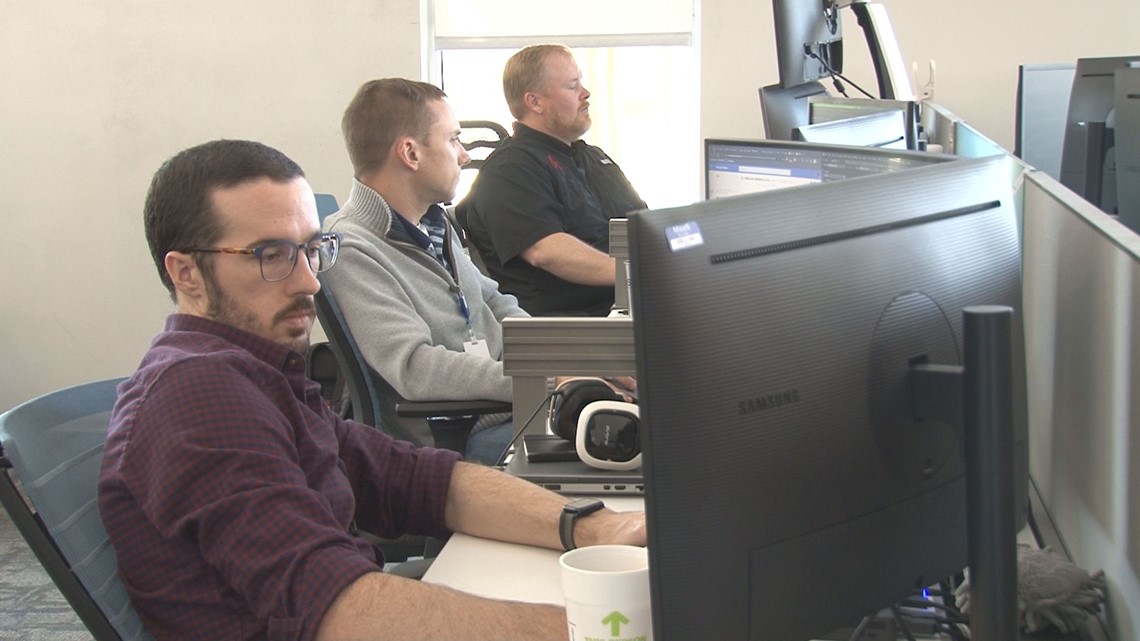 Robins is using new off-base facilities to attract a younger generation of employees.
ROBINS AIR FORCE BASE, Ga. — Inside the Blue Sky facility at Robins Air Force Base in downtown Macon, you'll find rows of computers, sleek seating areas, modern decor and covered walls of writing.
"We are constantly developing software and new capabilities for these aircraft," said Phillip Rowan. "It could be new sensors, it could be new displays, any upgrades they're going to make to keep these planes relevant."
He says things have definitely changed since he started working with the band 17 years ago.
"When I started in the group there were between 500 and 600 employees, and now we are over 1,500," Rowan said.
All employees are split between Robins, the Blue Sky facility, and a similar space called Project Synergy at Warner Robins.
Rowan says the off-base spaces help attract young talent, like Malik Freeman.
"It's the dream software setup," Freeman said. "Everyone is helpful and helps support the fighters mission, like seeing what a code can change and have a huge impact."
This impact will continue to grow as technology evolves, especially with new software-driven aircraft like drones and the F-35 fighter jet.
"We've been doing things with augmented reality, virtual reality, artificial intelligence, machine learning, constantly learning how we can adapt," Rowan said.
The software engineering group also offers internships, and some school districts allow high school students to earn double credits by working in off-base facilities.
Rowan says they are always looking to add jobs like electrical engineers, computer engineers and scientists, and cybersecurity experts.
RELATED: Behind the Lines: Robins AFB's Original Hangar Still Crucial to the Base's Mission
RELATED: Behind the Lines: Robins Force Generation Center Holds Reserve Missions Around the World